With the cooler temps finally here in the South, I wanted to try a new vegan soup recipe. But I wanted something really hearty that would be filling and I found it. This is a recipe for "Best-ever Beefless Stew" with portobello mushrooms taking the place of beef. If you're not a fan of portobellos, I'm sure you could use another type of mushroom that would taste just as good.
I gotta say this was one of the most delicious and satisfying stews I've ever had! A few things I would change to the recipe is to add a little salt and pepper to taste and it also calls for fresh parsley as a topping. But I wasn't too crazy with flavor of the parsley with the stew. I would recommend giving it a try anyways and see for yourself, you may end up liking it.
This recipe was published in the latest Forks Over Knives, "100 Best Plant-Based Recipes," 2021 and it can also be found on their website "Best-ever Beefless Stew." It was really easy to make with everyday ingredients.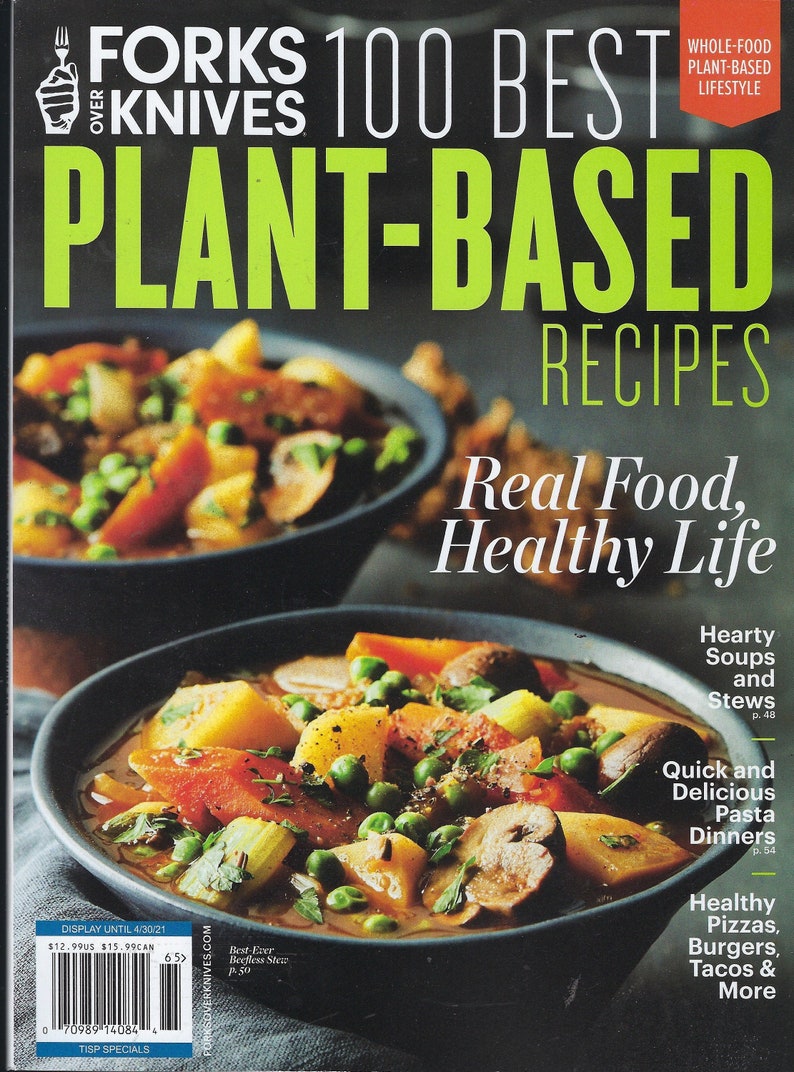 If you're interested in purchasing a copy of this issue, it's available on the Forks Over Knives Website.
Hope you'll give this tasty recipe a try 😊
Thanks for stopping by!
Share the Happy!!
"Health is the first form of Wealth. Invest in yours by eating whole, unprocessed foods." ~ Dr. Axe